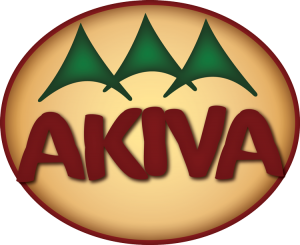 Camp Akiva has come about truly as a miracle from God!
The Executive Director of Our Father's Children (OFC), Darren Edwards, had been dreaming about a campsite to further the ministry for many years. The dream came about as a result of wanting to reach more children who had a history of abuse and neglect.
There were a few other possible sites looked at but various issues arose so nothing ever happened. The Executive Director began to feel that this was a dream that would not come true. But…
A former OFC board member had been to a family camp and met someone there who represented a group of churches, Christan Camp of the Living Word (CCLW) that were looking for someone who could buy the existing CCLW property, improve it, still allow them to use the facility, and know that the camp would be used for kingdom purposes.
What a miracle! OFC met with CCLW at the campsite in October 2011 and discussed the opportunities. Over the course of the first half of 2012, details were worked out and the sale will be consummated in September 2012.

The name of the camp would later changed from CCLW to Camp Akiva. We wanted a new name to represent the new camp. The meaning that inspired us the most was "protect or shelter". God has blessed this camp to be a place of shelter to many who have not experienced it in their daily lives. Camp Akiva will be a safe and fun place where every person leaves revived, refreshed and reminded of God's greater love that offers hope to everyone.
Today, we are a Christian camp located in East Texas, close to Lake Tawakoni and only a one-hour drive from Dallas. Camp Akiva is a great retreat site for any church, youth group, or organization.
Learn more about our Staff here and contact us if you have additional questions. You may also reserve Camp Akiva here.
Camp Akiva is a member of the Christian Camp & Conference Association.