1446 Rs County Road 1490, Point, Texas 75472
Note that if you use the address in some gps navigation apps, it will send you 3 miles past us down a private road . To avoid this it is best to search and then navigate to "Camp Akiva" in your preferred navigation app.
If you would like to see our facilities in person please call our office at (903) 598-2497 or email us at Info@CampAkiva.org
 to schedule an appointment.
Click the image below to see a larger version of our campus wide map.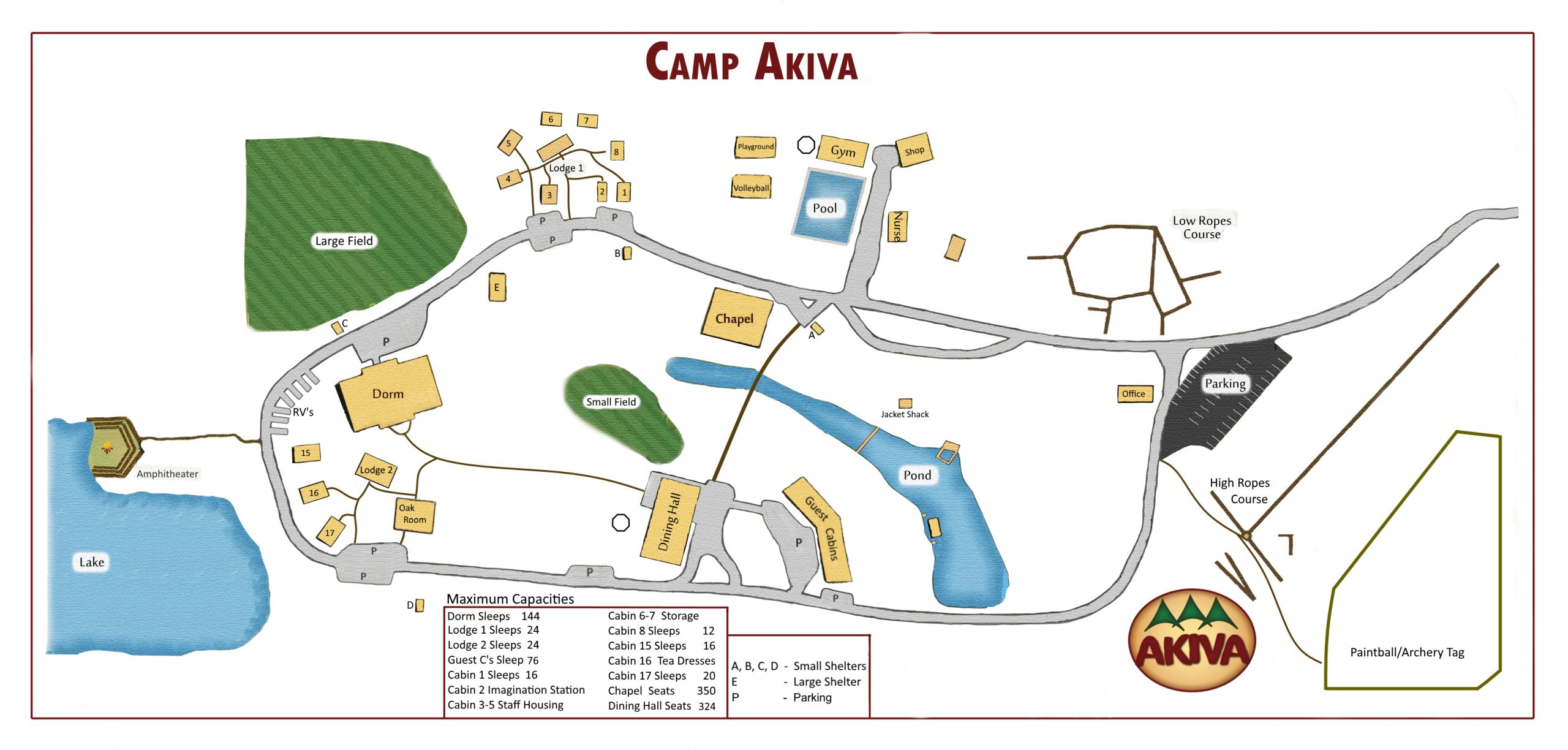 See so much of Camp Akiva in the video below

Camp Akiva is a Christian camp located in East Texas, close to Lake Tawakoni and only a one-hour drive from Dallas. For more information, email info@campakiva.org or call 903-598-2497. Click here for a PDF version of directions.
If you are interested booking Camp Akiva for your next weekend retreat or camp for your church or organization, contact us.