" The facilities and staff were awesome. One of the best locations I have been to and the staff were incredibly accommodating and on top of everything. "
Kyle, The Branch Church (Dallas, Texas)
We are a Christian camp located in East Texas, close to Lake Tawakoni and only a one-hour drive from Dallas. Camp Akiva is a great retreat site for your church, youth group, or organization.
What makes Camp Akiva unique?
Clean and spacious facilities
Located only 1 hour from Dallas
Exciting challenge course
A blob, trampoline, trapeze, and zipline for water fun!
Paintball
Canoeing and fishing
An amphitheater for nights around the fire
So what's the next step?
1. Check out our facilities page with photos and descriptions of each facility you might consider for your group's visit to Camp Akiva.
2. Review our recreation page so you can see photos of the challenge course, playing field, gym and water features like our pond and swimming pool for your group to enjoy.
3. When you are ready, click the reservations button to get started. If you have any questions, be sure to contact us.

(thanks to The Branch Church for the use of this video)
MAKE YOUR RESERVATION BY COMPLETING THE FORM BELOW!
Rates are per person, per night. For lodging, children ages five and above are full price, two through four years are half price, younger than two years are free. Akiva reserves the right to book another group simultaneously, if facility capacity allows. However, exclusive access of camp property is guaranteed to groups totaling 180+. Groups that are guaranteeing 240 persons or above, will be granted unlimited access to all buildings. Click the additional tabs above for more details regarding our lodging and facilities.

Both Lodge 1 & Lodge 2 were newly remodeled in the Spring of 2014. Each lodge sleeps 24 in a single sleeping area and has adjacent bathrooms and a vanity area. DETAILS: For floorplan and photos of Lodge 1, click here.

Both Lodge 1 & Lodge 2 were newly remodeled in the Spring of 2014. Each lodge sleeps 24 in a single sleeping area and has adjacent bathrooms and a vanity area. DETAILS: For floorplan and photos of Lodge 2, click here.

This brand new construction, opened for use in June of 2015, has a capacity to sleep 144 in twin sized bunks. Our dorm has 2 lodging wings conjoined with a large meeting room. Each wing has 6 rooms that sleep 12 each. Each wing has its own luxurious bathroom and 2 separate vanity areas in the hallway. The 819 square foot meeting room has a portable stage and a basic kitchen. (Handicapped Accessible) DETAILS: For floorplan and photos of the Dorm, click here.

This elite structure, offers 14 individual rooms which overlook the pond. Each room has a queen bed, 2 bunk beds, and a private bathroom. DETAILS: For floorplan and photos of the Guest Cabins, click here.

The chapel is a gorgeous 3,600 sq ft facility constructed in 2015 that seats 350. The Chapel, also known as Abba's House, is expertly designed for an incredible worship experience. The high ceiling with exposed trusses offer a stately feel as your voices rise to give God the glory! The chapel has two functional locations for front projections with digital lighting that can be programmed for the perfect effect. The chapel is often times granted as the qualified meeting space for retreat groups of 150+. However, if you desire to book the chapel in addition to your assigned meeting area, we will reserve that for you at half price (due to availability).

Low Elements
High Elements
**the quantity of facilitators depends on the selection of elements you choose**
High Elements Available  (facilitators required to run element)
Straight Climbing Wall (1)
Inclined Climbing Wall (1)
Zip Line (2-3)
Inclined Log/Grapevine (1)
Cat Walk (1)
Raider's Bridge (1)
Jacob's Ladder (2)
Power Pole (1)
For example, if you choose to have the Inclined Log, Grapevine, a climbing wall, & zip line open that requires 4 facilitators.  If you add the power pole, you add an additional facilitator.
For a complete listing of the Challenge Course Elements, click here.

To watch videos from the pond experience, click here.
The Pond can be reserved and includes use of the zip-line, trapeze, and protected swimming area.  To elect usage of the Blob or Rock-it, an additional fee is required for each inflatable.

Pool Use rates must depend on the reserving group size, which dictates the number of lifeguards we must employ in order to maintain appropriate safety standards.

Gym 
Canoes
Nerf Archery
Blacklight Dodgeball 
Target Archery
Fishing Equipment 
Amphitheater
Camp Fire

Our Paintball Course pricing is event dependent.
Contact Lisa! 903.598.2497 or complete the form below: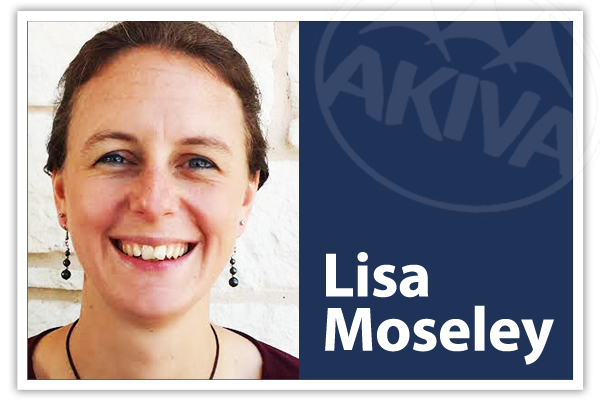 START THE RESERVATION PROCESS – COMPLETE THE FORM BELOW:
AKIVA (Uh-kee-vah): The meaning that inspired us the most was "protect or shelter". God has blessed this camp to be a place of shelter to many who have not experienced it in their daily lives. Camp Akiva will be a safe and fun place where every person leaves revived, refreshed and reminded of God's greater love that offers hope to everyone.


On a smart phone map, use "Church Camp Road, Point, TX"
Click here for further directions
(including a print-friendly map with specific directions)