MEET THE CAMP AKIVA STAFF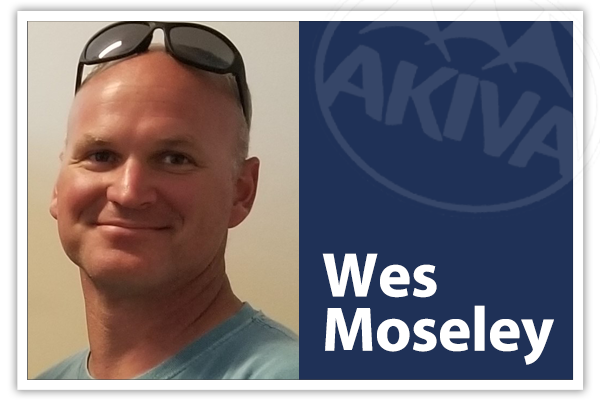 Wes Moseley – Camp Manager
Wes began his career in the mission field with Lonetree Bible Ranch in Capitan, New Mexico as a mission team leader. In 1998, he joined Christian Camp of the Living Word (CCLW) as the on-site camp manager. He and his wife, Lisa, have been married over 20 years and are blessed with two daughters, Hannah and Leslie. In 2012, Wes was hired by Our Father's Children to maintain his role for Camp Akiva. He enjoys the sometimes peaceful, sometimes hectic life at camp and is passionate about the camp ministry: always seeking to serve God by serving others.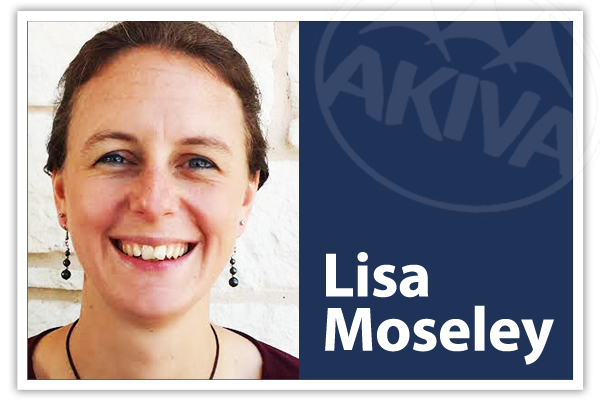 Lisa Moseley – Guest Services Manager
Lisa is in charge of Hospitality and Guest Services at Camp Akiva.  She officially joined the staff of Our Father's Children in September 2014.  Previously, Lisa was a 7th grade math teacher at Rains ISD.  For years, she juggled camp retreat responsibilities while teaching full time.  Now she counts herself blessed to be working solely at Camp Akiva!  Lisa and Wes have been living on the camp property since October 1998.  In that time, she has fulfilled many job functions:  cook, secretary, challenge course facilitator, first aid caregiver, janitor, 'gopher', construction wanna-be, and boisterous encourager!  Her passion is for guests at Akiva to feel at home.  She encourages you to find an excuse to jet away from the daily grind and sip a cup of coffee underneath the tall oaks blowing in the wind, God has a special way of ministering to your heart while you are at Camp Akiva!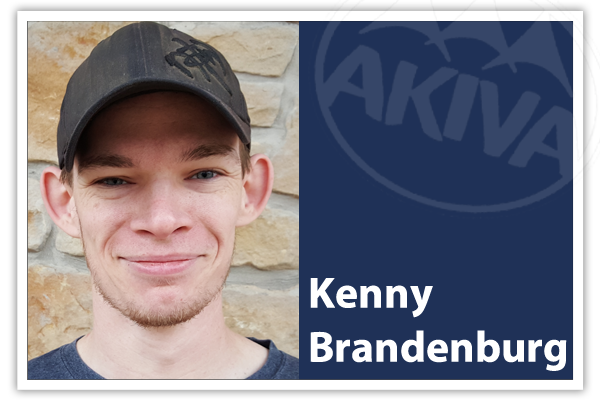 Kenny Brandenburg – Facilities Supervisor
Kenny originally connected with life at camp attending in 2007 as a camper from BridgeWay Church in Highland Village. The following year, Kenny was hired as our summer maintenance assistant and has faithfully worked each summer and retreat since. Kenny is a quiet fellow with a silly sense of humor. He willingly serves at Akiva by heading up the response to address repair and maintenance needs as they arise and then reports to tirelessly assist (like all the summer staff) to help with the food service & clean-up. He has always been interested in working behind the scenes in stage production as a sound & visual tech and served accordingly in his church for many years. Kenny has been an avid computer gamer ever since he was 12; so if you can't find him on our tractor, he may be escaping from the workload! Kenny was hired by Camp Akiva in January 2016.
Rebecca Sosebee – Kitchen Manager
Rebecca's homeschool friendships drew her to apply as an assistant cook for the summer of 2018. Instantly falling in love with the ministry, she returned for the summer of 2019 & 2020 to take on the role as head cook. Following the summer of '19, God moved her to Colorado where she spent the next two years growing her culinary experience while employed at Beaver Creek Ski Resort. However, living in Colorado couldn't keep Rebecca away from the Akiva/OFC ministry, and she served as a counselor for RFK Aug in 2021. In May of 2022 with extra experience under her belt, and cooking being her newfound passion, she returned to Akiva to join the team as kitchen manager. She enjoys reading and thinks the perfect weekend can be spent in a hammock with a great book and her cat, Goose.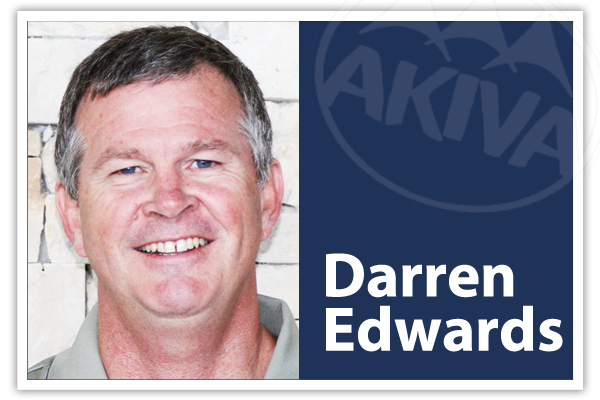 Darren Edwards – Executive Director, Our Father's Children

Darren is a 1982 Abilene Christian University graduate, with a BA in Accounting. He began his career path in accounting with Arthur Andersen & Co. in Fort Worth/Dallas from 1982-1986. From there, he moved on to work with the Bass Brothers in Fort Worth from 1986-2000. In 2000, he worked for Hunt Oil Company in Dallas until 2006. While working for the Bass Family, he was introduced to Royal Family Kids Camps (RFKC). He became the first RFKC volunteer Camp Director when the program was first introduced to the Richland Hills Church of Christ in 1999. After a few short years directing RFKC, a need for growth was recognized, inspiring Darren and a group of volunteers to create Our Father's Children, Inc. (OFC) in December 2003.
Darren has been married to his wife Melinda for over 30 years. They have three children who have all been involved with the ministry as volunteers. During his time with OFC, there has been continued growth in programs offered and children served.