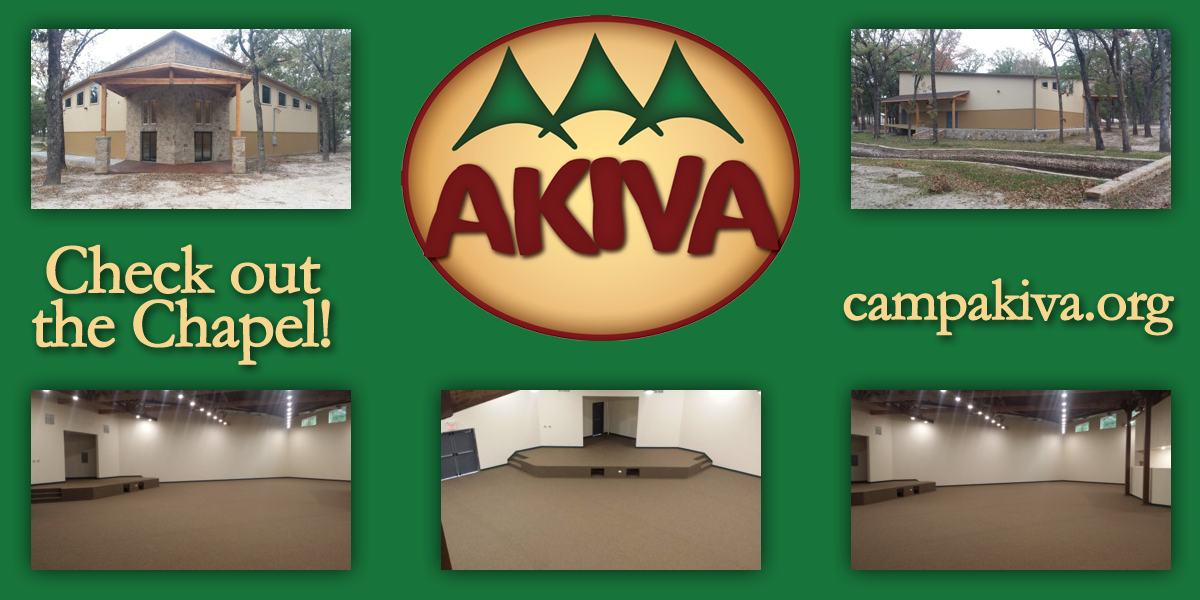 Very excited to show everyone pictures of the inside and the outside of the finished chapel. We appreciate all the work that Wes and his crew have done to make this happen.
Whether it's singing songs of praise during a weekend Summit retreat or having over a hundred people singing "Heading for the Royal Family Kids Camp, heading for a lot of fun", our new chapel will serve as a wonderful facility that serves as the cornerstone of Camp Akiva.
To see more photos of the future of Camp Akiva, click here.