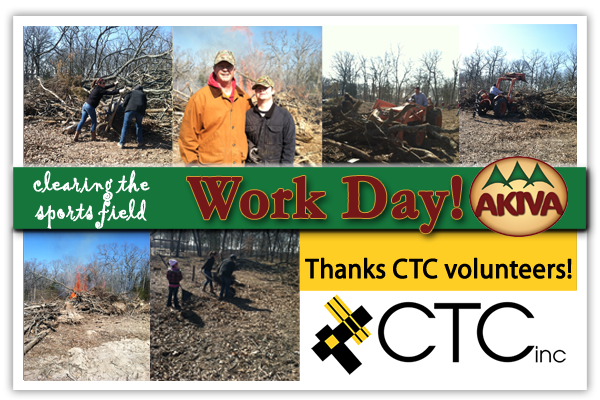 On Saturday, we had a group of volunteers from CTC, Inc based in Fort Worth.  CTC has recently stepped up to help Our Father's Children and Camp Akiva.  We love their community spirit and their willingness to help Camp Akiva!
The mission of CTC, Inc.  is to become the North American industry leader in successfully delivering skilled engineering solutions, innovative products and quality construction services that improve the safety and efficiency at highway-rail grade crossings.  For more information and to learn more, visit them online at CTCinc.com.
We spent the day clearing brush off the area that will be the expanded baseball and football field.  Thanks to all their volunteers!