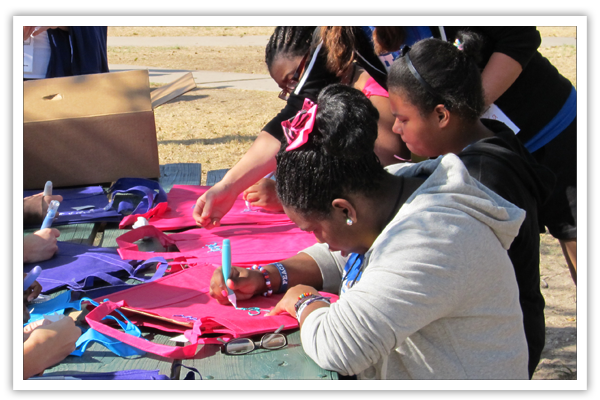 Isaiah 41:13 says "For I am the Lord, your God, who takes hold of your right hand and says to you, Do not fear; I will help you." This is our continuous prayer for the teens who attended the Onward & Upward Retreat in September.  Many of them came to us feeling confused, anxious, and alone. These feelings exist because of what they're confronted with in life and at home.
One such girl put into words an impromptu song how she felt about her life at home and how she feels at the retreats. Andrea sang a song she wrote about the retreat to a member of the praise band. It was all about how she feels safe and comfortable when she's here (at a retreat with OFC), and how she can really open up and be herself with her counselor and the other teens. Sadly, the song ended with about a half dozen "don't hate me's".  Somehow those fears and confusion arise even amidst a safe and fun environment.
We praise God for providing a place of safety, and we continue to pray for these teenagers that they will feel the closeness and safety of God every single day.