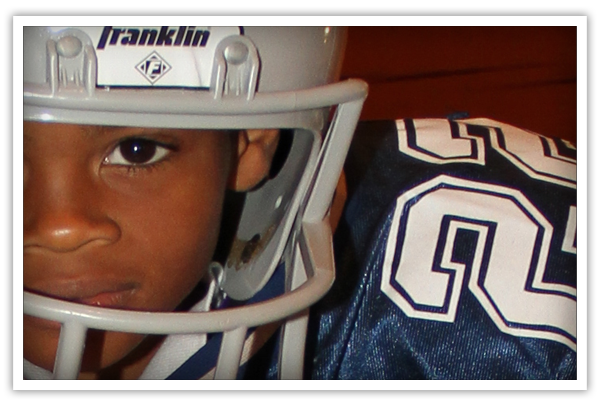 (from a volunteer)
About three weeks ago, before the retreat, I had been reading in Godʹs word about how he calls children to himself. During this time I was also reading a book about Mother Teresa and how she served the orphans and the dead and dying.  I started praying that night that God would lead me to serve the orphans in the DFW area.
The next morning I went to work with Habitat for Humanity. During our break for lunch I was introduced to one of the leaders. He mentioned that he wished that men like me and my friends, would serve in Our Fatherʹs Children. He told us that the mission of Our Fathers Children was to love the orphans in DFW area. I was shocked that God would answer my prayer so soon. But looking back I realize that Godʹs heart was to love these children.
I signed up with OFC and was very excited for the weekend trip. I started praying that God would allow me to grow friendships quickly and shine his love to these precious children. When I arrived at the church for the retreat I met three young teens, one of which was "Sammy". On the bus ride I had the opportunity to sit right in front of Sammy, and we talked a lot about football, cars, movies, and school. He and I seemed to hit it off from the start. During the retreat it seemed like he was my shadow always talking with me about life and sports.
It wasnʹt until the last day that he asked after lunch if we could talk. We walked outside and he seemed kind of speechless. He had something that was really hard for him to express. He started telling me about problems in his foster home. I asked him if we could pray. He was on board, so we started praying together. We visited about how much Jesus loves us even when we do things we shouldn't. I told him there was nothing that he could do that would keep Jesus from loving him. I asked Sammy how he felt about that. He told me he didn't deserve that kind of love. I told him that Jesus died for him. That God has plans for his life. I asked him if he wanted to receive that free gift of love by asking Jesus to come into his heart and forgive him of all his sins past, present, and future. He said yes. We prayed and after he started to smile. He looked at me as if he was a new person. He told me he felt peaceful and happy inside.
What a blessing!